Faithful Shoeblog readers may remember back in May when Shoesense posted about the new shoes-only zip code at Saks Fifth Avenue in Manhattan.
Well, what's the good of living near such a shoe lover's Mecca if I don't go check the place out now that it's been open for a few weeks. So that's what I did for a part of Saturday afternoon. And for all you shoe lovers out there who want to live vicariously through my trip, I come bearing pictures. Come walk with me in Shoeland.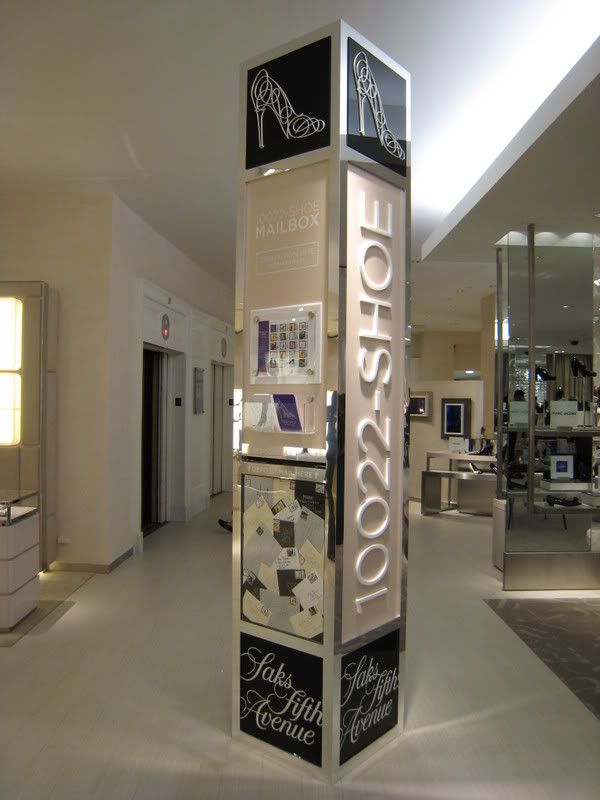 The "mailbox" at the entrance to the floor.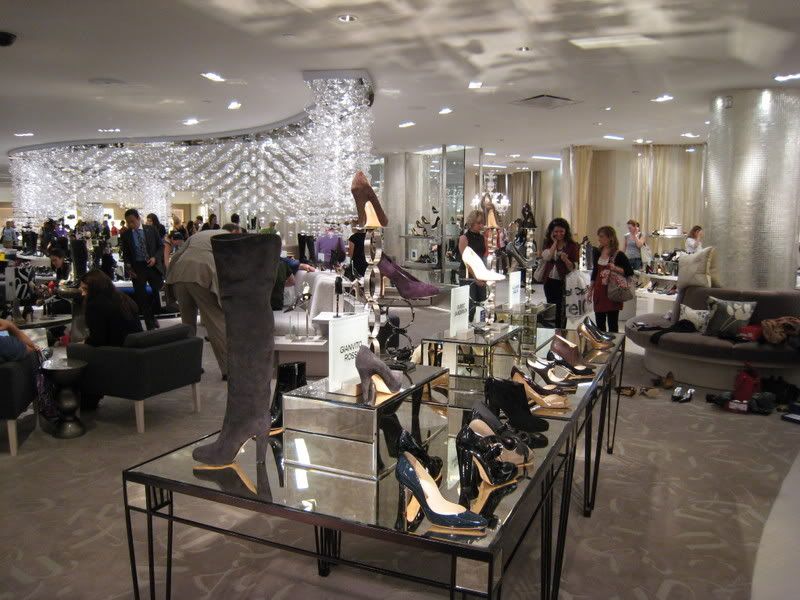 Shoes, shoes, and more shoes.
More below the jump.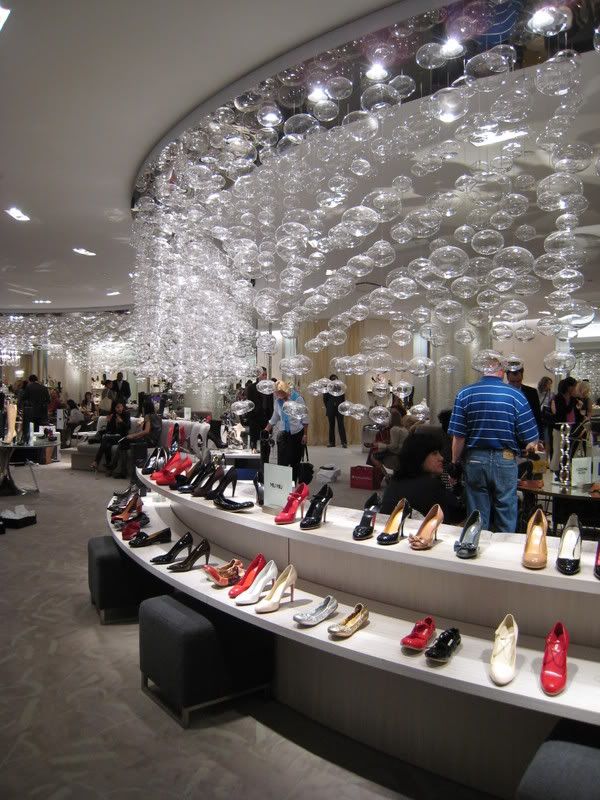 The Miu Miu section.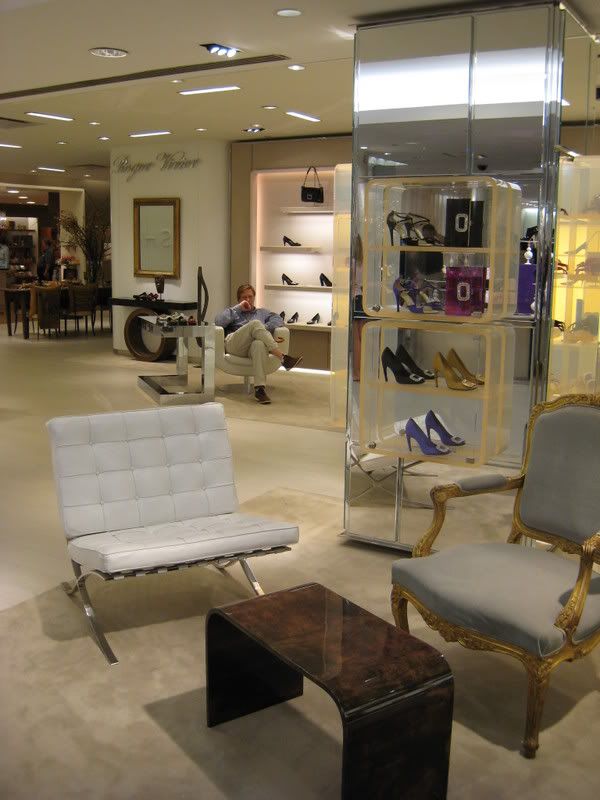 Roger Vivier: the section that typified the overall style of the whole place, which was an appealing mixture of modern and old-fashioned furniture and decorative accents.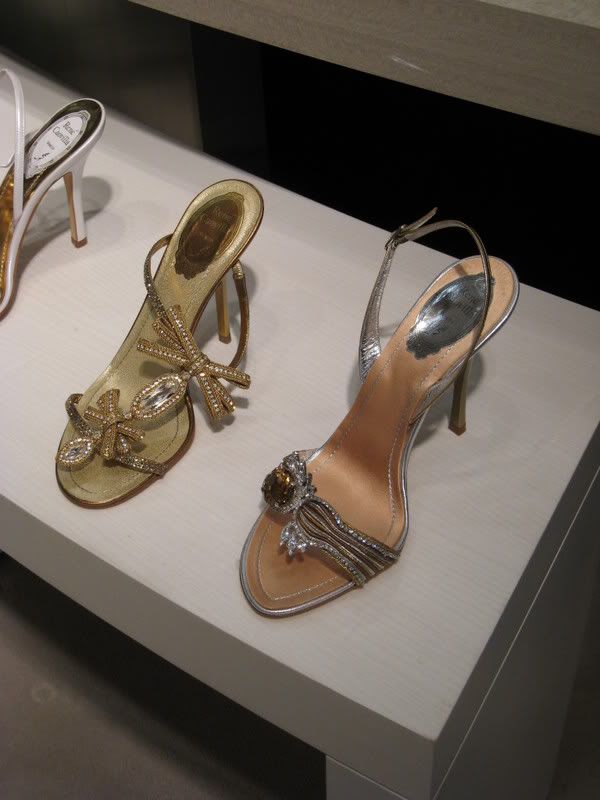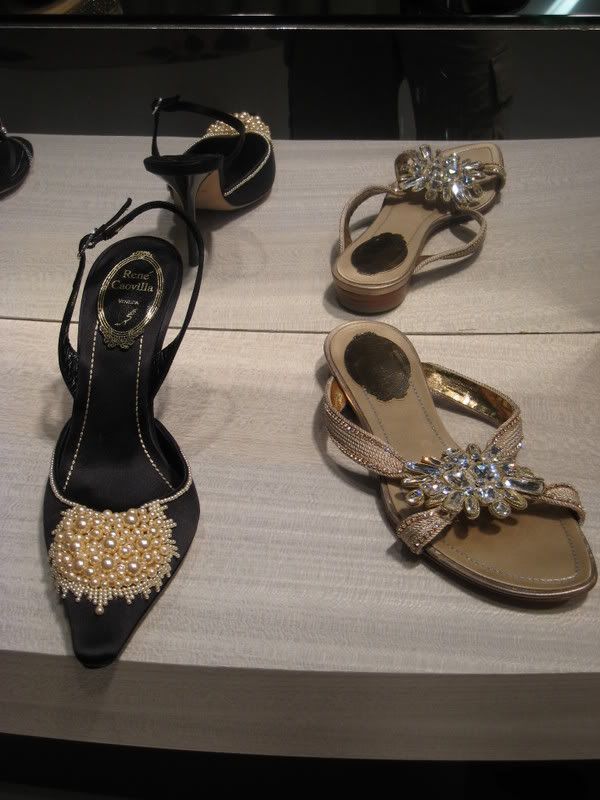 A few of the sparkly glam Rene Caovilla creations on display.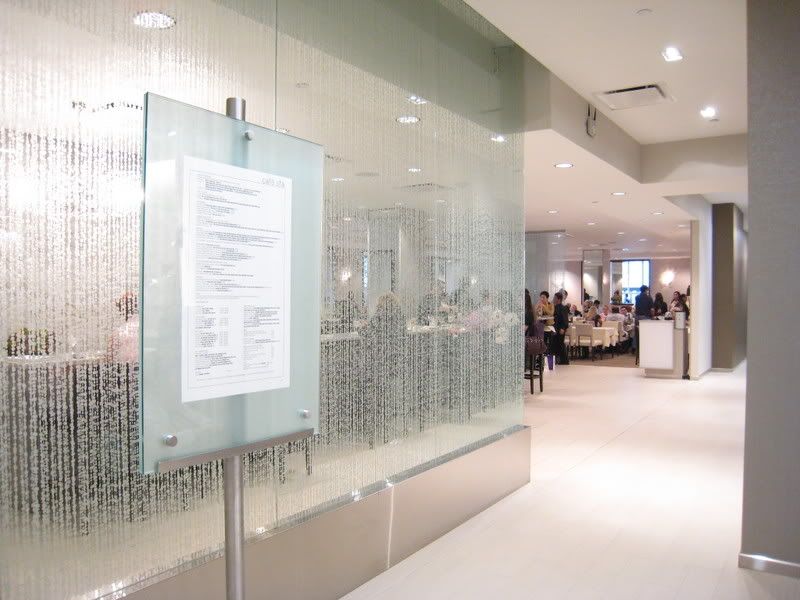 A peek into the Cafe SFA, where a prix fixe lunch was $25 and I refrained from eating.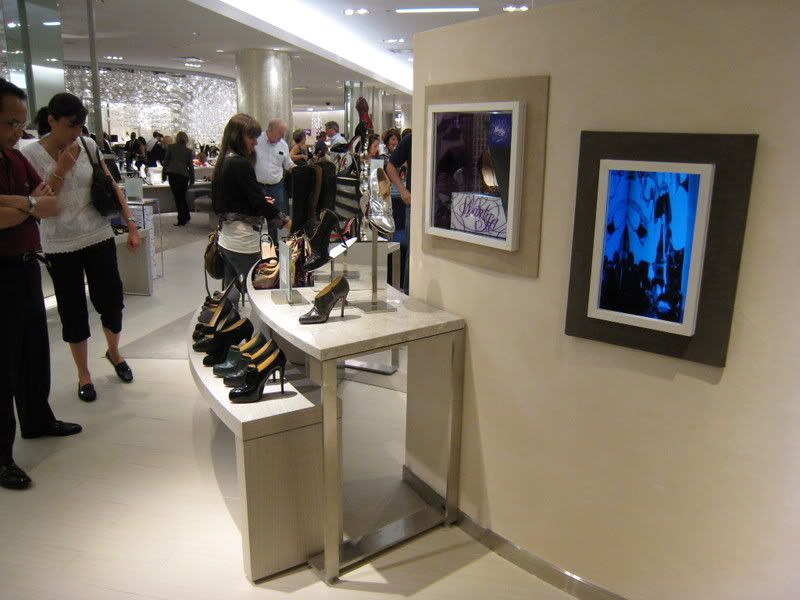 Video screens showing runway footage near the Christian Louboutin section.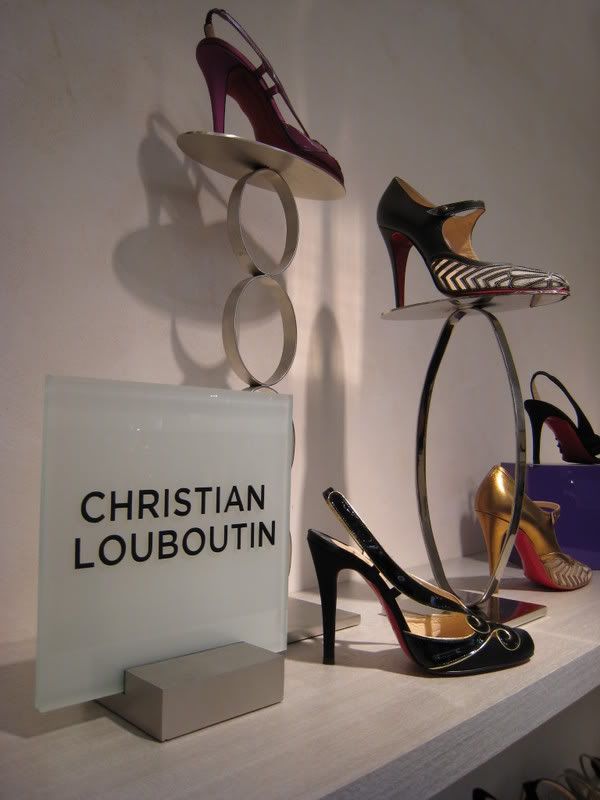 Louboutins, including the one shoe on the whole floor that I fell totally in love with: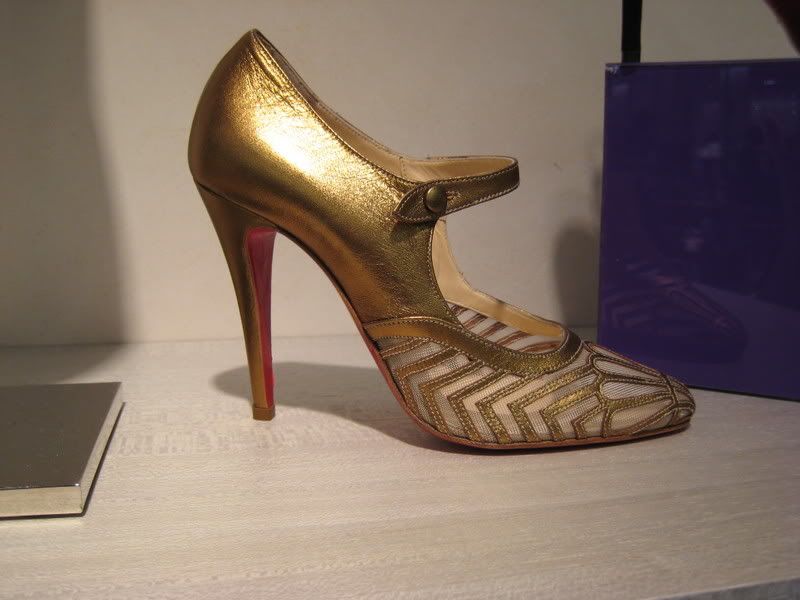 That would be this one. I love its vintage 40s style and its sexy mesh netting.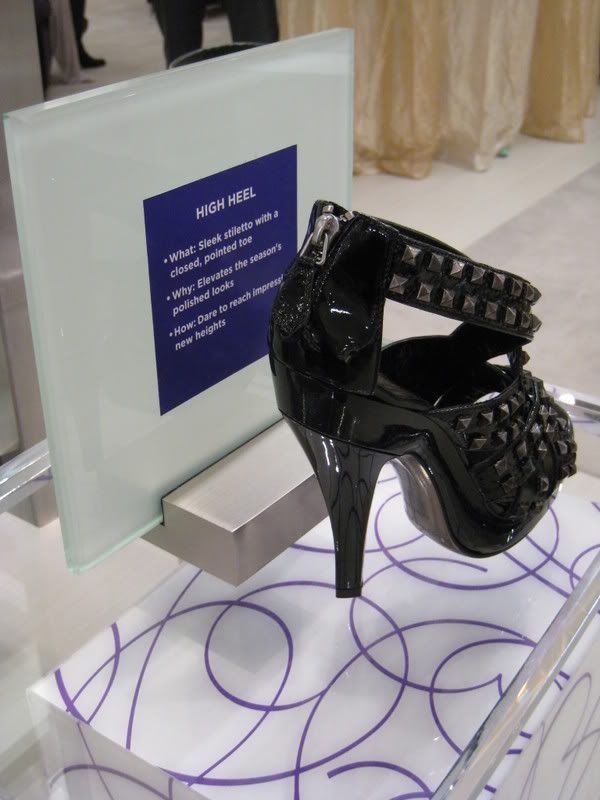 Thank you for the illustration of what a "high heel" is. Not like nearly every shoe on your entire floor falls into this category.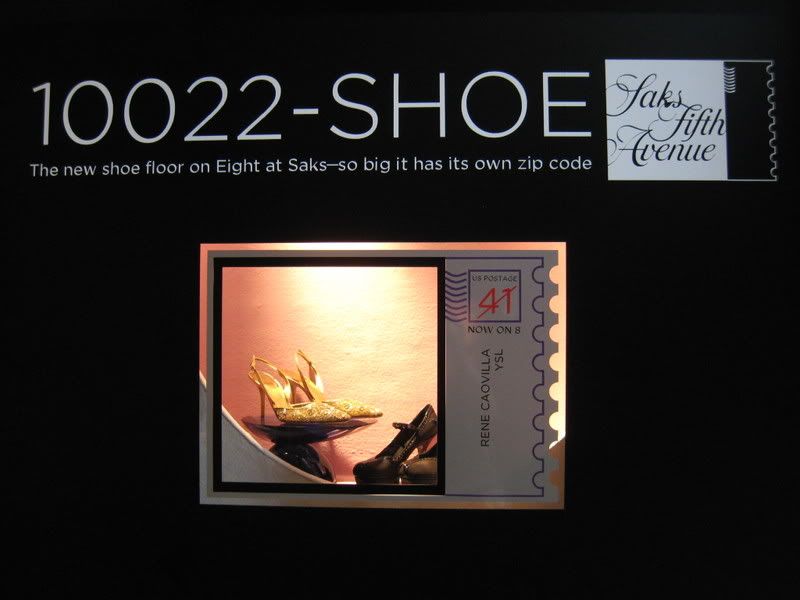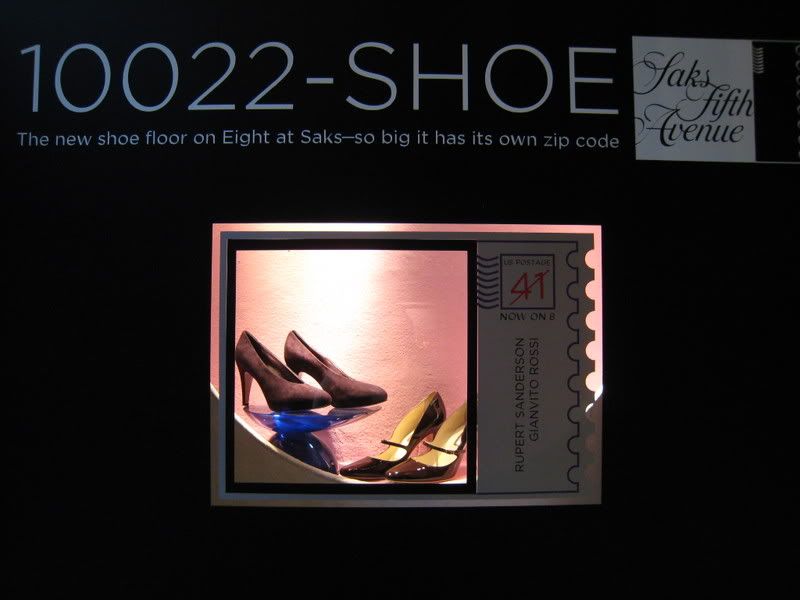 Postcards from 10022-SHOE. I must say, I think the idea of making your display window into a postage stamp is rather clever.
And that's it, shoe lovers. Overall, the place looked gorgeous, and it was a fun little outing. There were plenty of things that we saw on runways last year. Remember the Chanel plaid boots? There they were for purchase. But I have to say that in the entire floor, it really was just that one Louboutin that caught my eye as something unique and different. Maybe I'm just not feeling this season's styles. There were plenty of pretty shoes, sure. Plenty of oxford heels and ankle booties and pumps with metallic heels. But nothing really blew me away. It all sort of blended together into one massive jumble of designer shoes that were mostly muted colors and similar shapes and really… nothing special.