…and now we return to our regularly scheduled broadcast of the Friday Shoe History Corner.
With the flurry of the holidays upon us, there were a few weeks where we neglected writing a shoe history post. To make up for it, we found these interesting 1960′s plastic shoes, both of which are from the Metropolitan Museum of Art's shoes in the Costume Institute.
Car shoe (literally)
Date: 1965

Designed by: Katharina Denzinger (dates unknown) for Herbert Levine, Inc.
Description: The increasingly common use of plastics for footwear in the 1960s allowed the designer free rein for whimsical interpretation. This shoe, made of clear, colored and mirrored vinyl shapes, and trimmed with molded plastic "headlights," is designed to look like a race car, complete with numeric designation and "windshield" upper. The bright colors of the shoe fit the Pop Art and Space Age aesthetic of the 1960s, also apparent in garments designed by Rudi Gernreich (1922–1985) and André Courrèges (born 1923).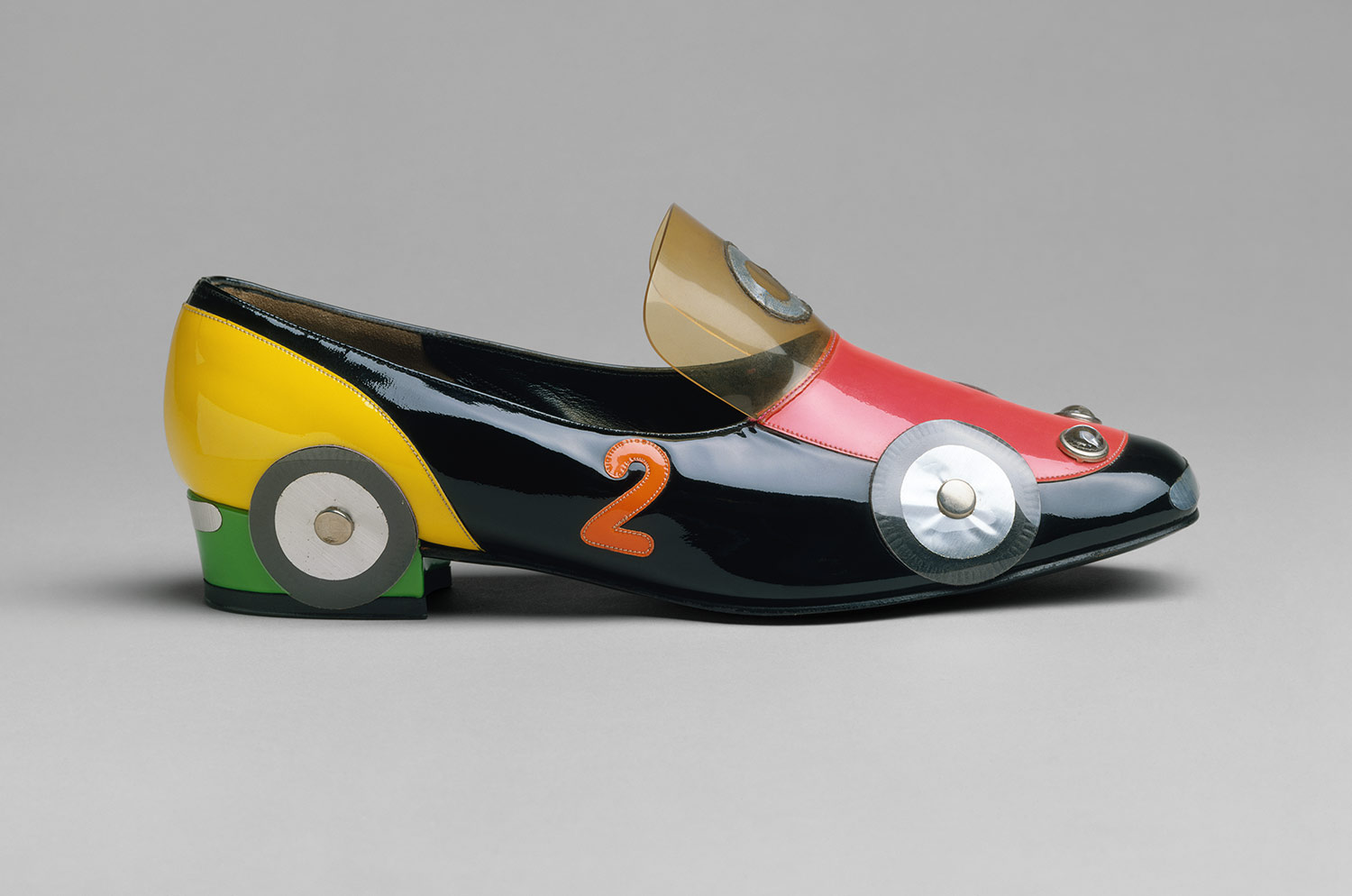 Pierre Cardin Boot – This reminds me of a record attached to the loafer.

Date: Autumn/winter 1967
Designed by: Pierre Cardin (French, born 1922)

Description: In the 1960s, shoe designers began to experiment with new materials, especially synthetics and plastics. This shift was due in part to a steep rise in the price of leather, and also to changing notions of what constituted the "modern" look. Designers embraced the new synthetic materials, which seemed ideally suited to clothing and footwear in the era of Space Age technology. Cardin's boots combine geometric shapes with another feature not commonly seen in footwear prior to the 1960s, the zipper closure.