Why Moschino?
Simple. Zappos.com has a number of styles on last-chance clearance in limited sizes and lowered prices. That's pretty much reason enough to chase away any 'Case of the Mondays' a shoe-lover might have.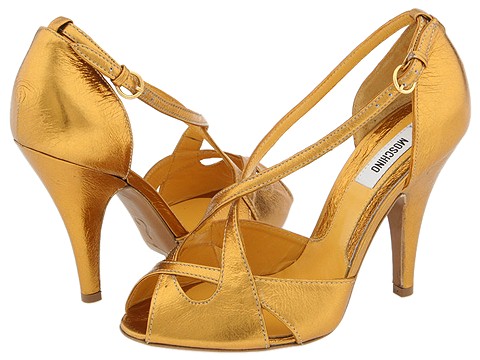 Moschino MA1603AC1O G40 in Bronze $337.62 $585@ Zappos.
The New Years holiday may be over, but every gal should have at least one metallic evening shoe in her collection. It's always a great match for the requisite LBD. Strappy details make this all the better.
Moschino C10370ISXO0A $204.00 $394 @ Zappos. 
Sure, it doesn't have an actual Red Sole; but that fire-engine heel will still turn heads when you wear this be-ribboned shoe that avoids cute and moves right on over to sexy.
Moschino C16200 IS40 06 $207.00 $399 @ Zappos.
Have I shown these to you before? They make my heart skip a beat … I really can't stop looking at this lovely shoe. The color, the cut …. I love this simple and sexy D'orsay.
Finally, there are the floral beaded shoes that are firmly in the 'Sweet' category: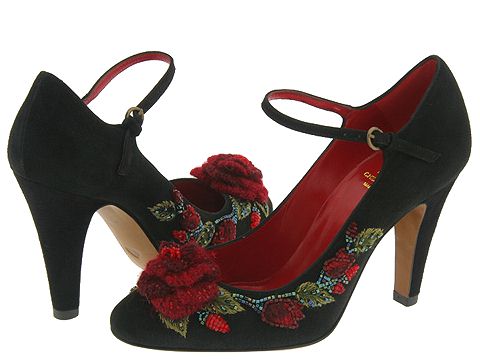 Moschino C10430 IRPO OA (Size 5 only) $260.00 $524@ Zappos.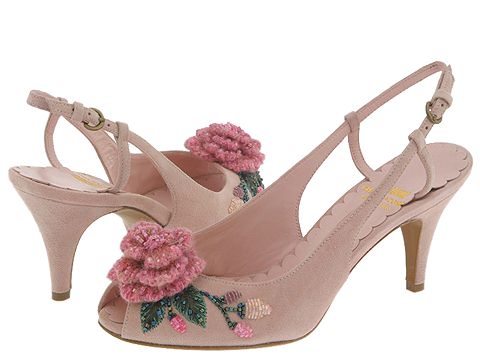 Moschino C16170 IRPO 69 $249 $499@ Zappos.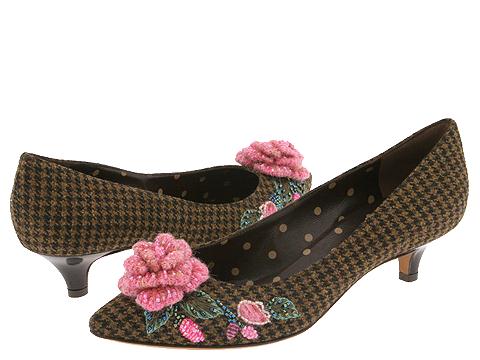 Moschino C10440 IORO 35 $205 $399@ Zappos.
I like the florals; when I am surrounded by snow, shoes that remind me of spring are always a welcome site.