We've certainly waxed poetical before about this French brand, but I think it's time to take a closer peek at their collection, don't you? Unfortunately when I tried to contact them for a press kit, I got an email bounce that said their account is over quota. But I suppose that means they're busy, right? And I'm not surprised, because it seems like everyone and her mother is gushing about these shoes right now and running all over the place to buy them.
It's not hard to find some of their styles here and there around the internet, but if you check out their full line at the official site, you can see there are many many more styles than the small collections at Anthropologie, Zappos, or Bluefly, to name a few places where these purty purty shoes can be hunted down and purchased.
What I love about them right now is that they're making so many adorable, chic flats with such great details. Shoesense posted one the other day, and it's a cutie.
Zappos also offers the Sofia and the Mila, seen here, which are respectively the cutest "school teacher" shoe you'll ever see, and the perfect footwear for an uber-stylish Little Red Riding Hood. (FYI, Anthropologie also has the Sofia for sale, but for $278, whereas Zappos has it for $256).
These two pairs make creative and excellent use of shoelaces as accents. They've got a touch of that old fashion charm with a liberal does of springtime cheer (the first pair) and understated elegance (the second ).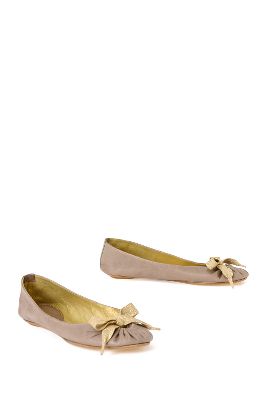 But I must say I'm most partial to these delicious sparkle-enhanced peep toes. They make me want to eat mint ice cream out of a glass dish with a long stemmed spoon.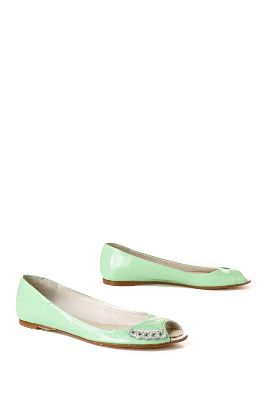 If your wallet hurts just thinking about these puppies, which range from about $225 up to nearly $400, you can check out Bluefly, which currently has a brown pair for sale at $150 (only in size 9). Your toes will look like decorated war heroes, and the rest of your outfit will commend you for your fashion courage and style.