I saw two good friends wearing Poetic Licence flats one after the other, and I have to say, their shoes delighted me. (Besides, I'm a sucker for all things British, AND for British spelling.) They are a whole 'nother level of cute:
This particular model, called 'Check Mate' is beyond adorable, comes in four color combinations, and is only $73.
Also, polka-dot ($103) or striped ($100) peep-toes? Sign me up!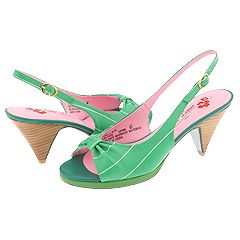 Finally, my biggest fave this season, the criss-cross peep-toe, has an adorable incarnation in this patent flat ($93):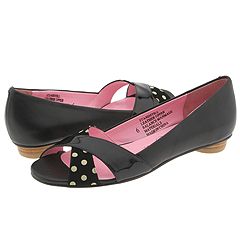 When good, wearable, cute design is married with reasonable pricing, a sense of well-being suffuses me. Birds sing of happy summer days, the clematis unfold purple and pink flower explosions, the stars align, and all is good in the universe. I thank my lucky shoe-gods!