What does Miuccia Prada's spring 2009 sky high shoes remind me of?
Shoe covers. Seriously, don't these look like the shoe covers which doctors wear into the operating room or the disposable covers you are asked to put on before entering a model home?
No? What about no show loafer socks like the ones below? But in Prada's case, they are mean to be seen.
Hmm, now where did I put my no show socks.  I will have to give this a try.
On a completely divergent topic, the ready-to-wear collection appears to be, um, not so ready to wear. From WWD,
The mile-high platforms strapped on over what appeared to be Prada's take on Peds might have been impressive, had half of the girls not had major trouble walking and thus looked absolutely petrified.
And here's evidence of the tumble. Seriously, taking an inch or two off the heel would by no means distract from the beautiful shoes. Plus, these models already stand tall on their own.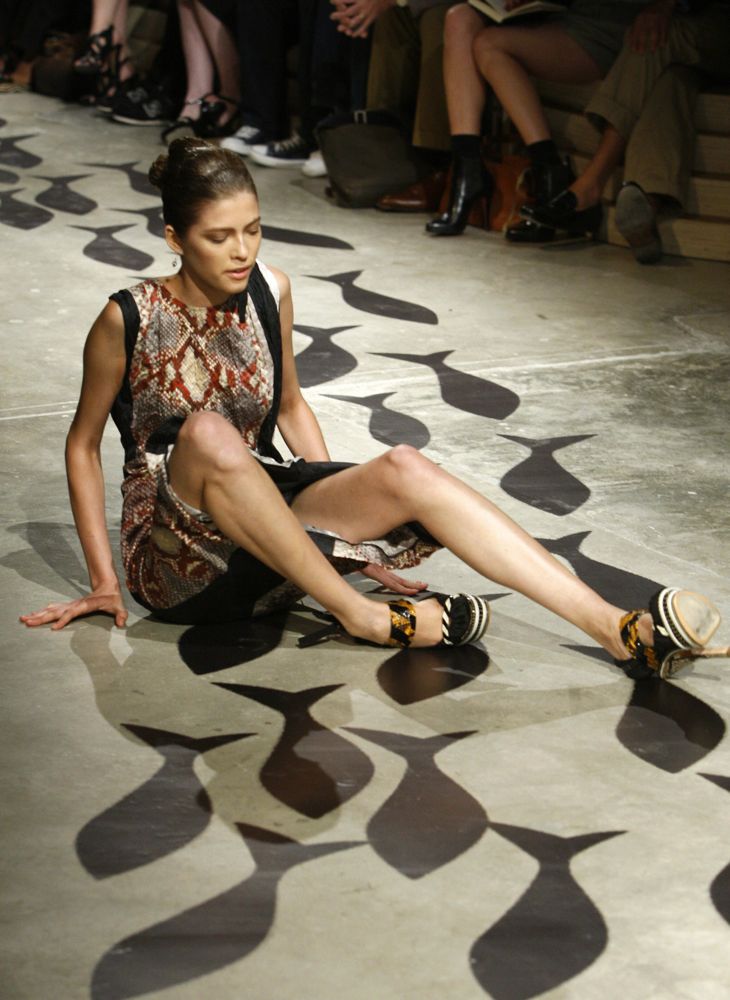 Photos via Style.com and Coutorture.com