This morning waiting for the bus, the wind and rain were something else. We were all huddled under the little glass bus awning with a wall of umbrellas facing outward like a Roman military formation covered by interlocked shields. Yuck!
So, what kind of fun can we have with shoes on a rainy day? I think it's time for a Walking Disasters post.
How about these pink monstrosities by Irregular Choice (a brand that can always be counted on to make some style missteps–although I do confess to loving some of their less extreme shoes). I pretty much hate everything about these, from their skeletal-looking woven leather strips to the bow that looks like it's been put through the washing machine a few too many times to the bubblegum pink heel tips. Yuck!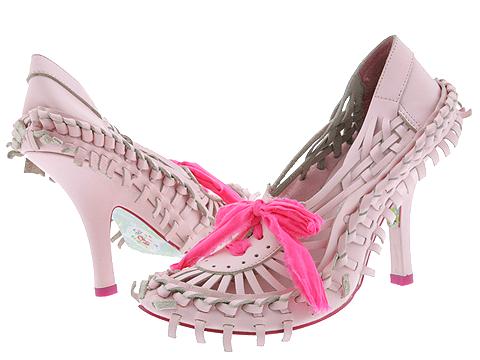 I love Heidi Klum for Project Runway, and for that reason, I am forgiving her for helping to create these day-glo Star sandals for her Birkenstock line. Birkenstocks take enough heat for having no style. Why, oh why, must they make a shoe out of radioactive ooze on top of all that?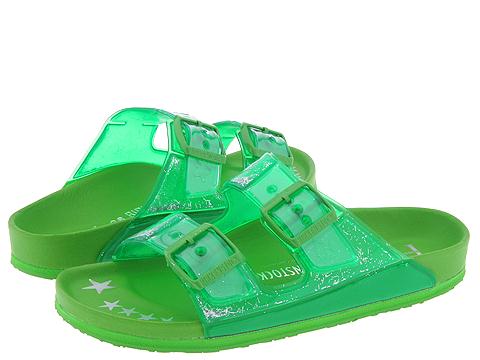 The perfect shoes for your upcoming Halloween costume as a Sexy, Hairy Toad.
Is Albert Einstein your style inspiration? have you always dreamed of recreating his signature mop of crazy white hair in your footwear? Then, these D&G boots are surely your fashion dream come true.