It's almost that time. Oscar time, that is.
The 79th Annual Academy Awards are on this Sunday night, and you know there will be fashion statements galore: the good, the bad, and the really ugly.
What unfortunately gets covered up by long dresses too often are THE SHOES!
Who could forget Stuart Weitzman's opulent creations for the past few years: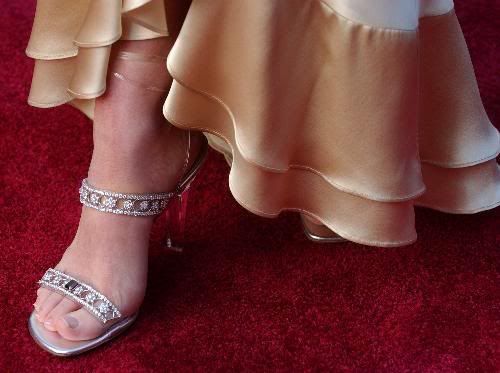 2004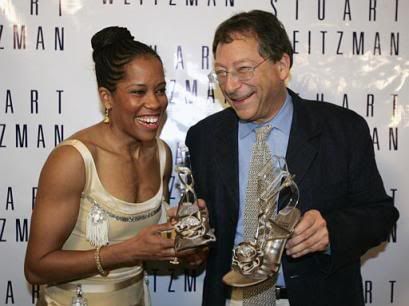 2005
Can't wait to see what he comes up with for this year.
And here's a shot from the New York Times slideshow of Oscar swag. The goodie bags are scaled back this year (because celebs have to pay taxes on any gifts they receive), but there are places all around LA offering plenty of treats. Like Haven, which is offering shoes by Jour Nuit (retail $300-1,000) like these: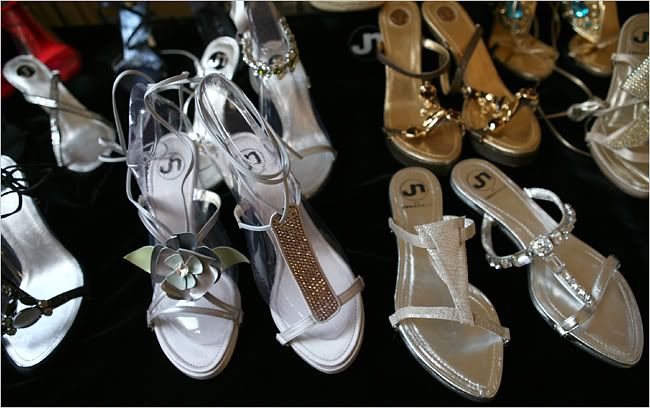 In the meantime, I'll just have to sit here and fantasize that instead of watching the Oscars on TV at home, I'll be there all dolled up to the max. Fodder for my fantasy? How about these lovely examples of high-glam evening footwear?
The Christian Louboutin Tenue or Josephine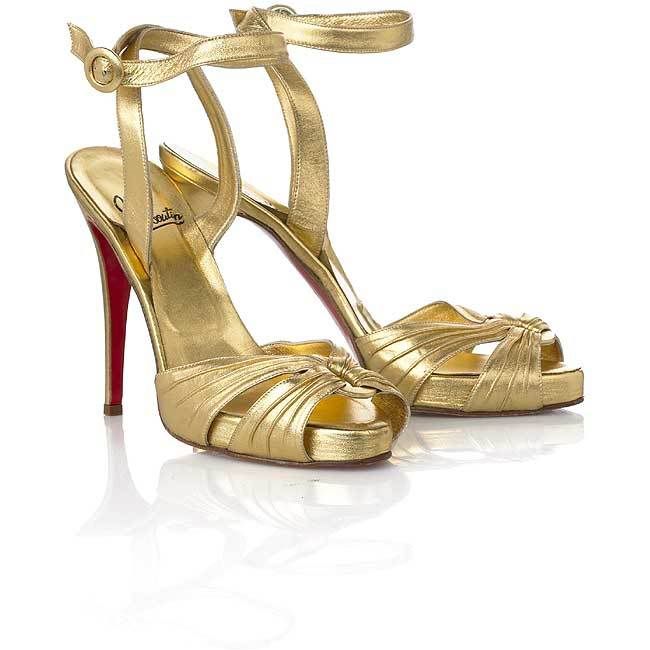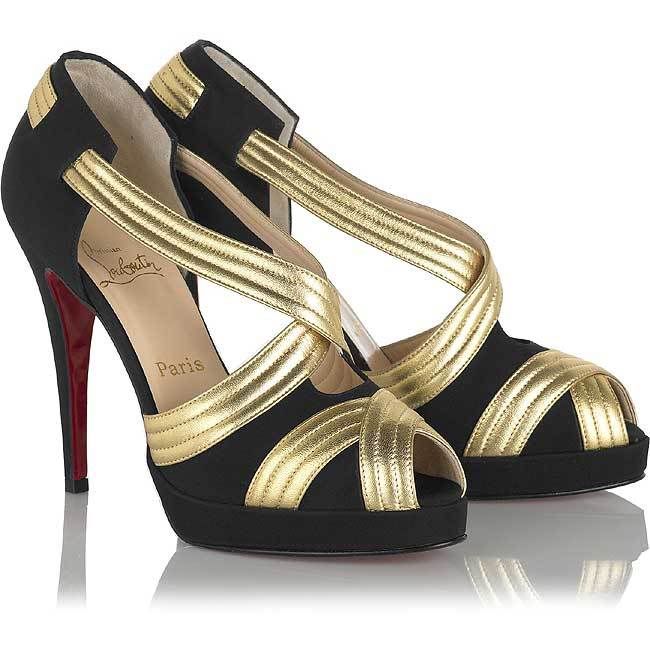 Or these jeweled numbers by Manolo Blahnik at Neiman Marcus.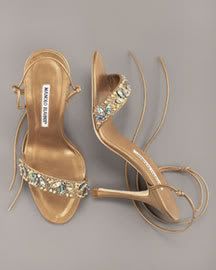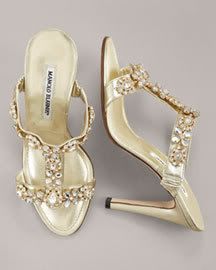 Or either of these blinged out Giuseppe Zanotti stunners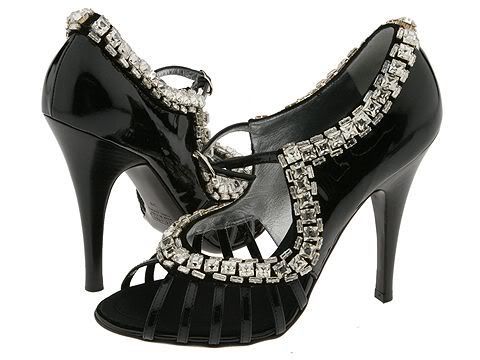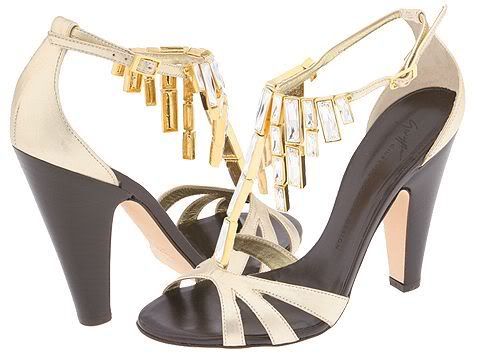 And finally, these sun motif sandals by Roberto Cavalli, who's always good for some over-the-top va va voom style. And if you're really in the market for some high glam evening shoes, these are currently 49% off at Zappos , and you can pick them up for a still-not-insignificant $511. But only if you wear a size 6, since that's all they've got left.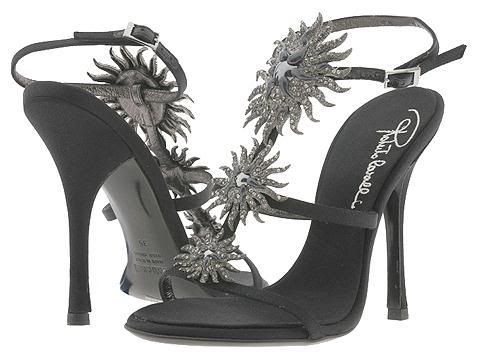 So if you're watching the Oscars on Sunday night, keep an eye out for the shoes, and just imagine all the glamorous shoes you won't see under all those long gowns and their trains.