Bare with me.  I'm still catching up with fashion week and though these posts are a a bit late, I would be remiss not to share the gorgeous Christian Louboutin shoes worn by the models for Marchesa's equally stunning Spring 2010 collection.
First up is this beautiful cutout black and white Marchesa dress. The collection was supposedly inspired by Madame Butterfly. I love the twists and turns on this dress and wonder how the curvy design remains intact.  The model is wearing patent mesh ankle boots with this dress.   If the shoes look familiar, they are indeed very similar to the Louboutin's Bridget and Bridget Strass shoe, which most of you liked seeing on Sarah Jessica Parker in a scene from SATC 2, the most.    The mesh bootie shows how curled up these model's toes were.  I would pity her except she gets to wear this dress.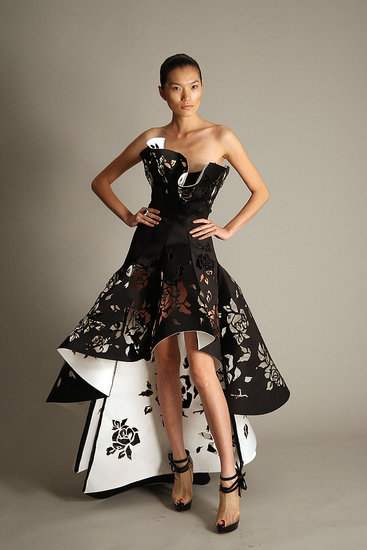 Here's a white version of the Louboutin heel we just saw except the heel cap seems to have a bit more texture.  The bow on the dinner jacket reminds me of a wedding cake.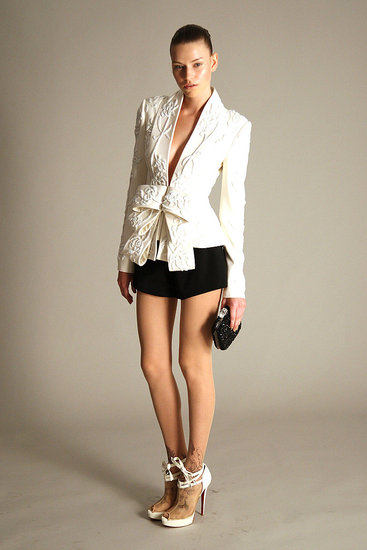 Louboutin seems to favor see-through, mesh detailing for spring.  Here's a  fuschia peep-toe creation with weaved embroidery.
If I wasn't already married, I would want to buy these Louboutin shoes for my wedding.  Hmm, maybe we should renew our vows.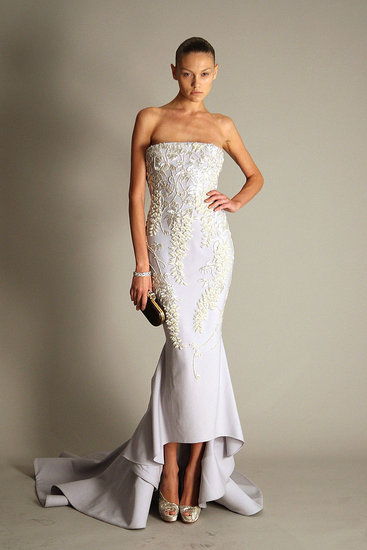 Images via Coutorture and TrendSetter