"The fashion world is having another fling with Scottish tartan," announces The New York Times, and who am I to disagree? After all, who doesn't want a little Scott in one's step? The love of tartan seems to grow proportionally with the advance of cold weather, when the image of comfort becomes associated with plaid flannel pajamas, a hot cup of tea, and bunny slippers. But if that's too homey for you, may I suggest below a few ways for you to romance the plaid, fit for just about any taste and any budget?
Volatile Bitsy Tartan Mary Janes, $25 at Amazon (about $31 at Endless):
Tartan boots with a coquettish heel, £126 at ScotlandShop.net:
Beautiful tartan pumps from Bettye Muller, $216 at Amazon.com:
Sugar "The Fergie" navy tartan pointy-toe flats, $35 at Amazon.com or $39-$5=$34 at Endless with free shipping and return
Barbour Tartan rubber boots, $85 at Orvis (remember that Barbour is a classic brand of English sporting goods, one proudly worn by the Queen herself):
Chinese Laundry "Cryssa" kitten heels, $54 at Amazon.com:
Paul Smith "Princess Mary" Tartan shoes, $249 at Zappos: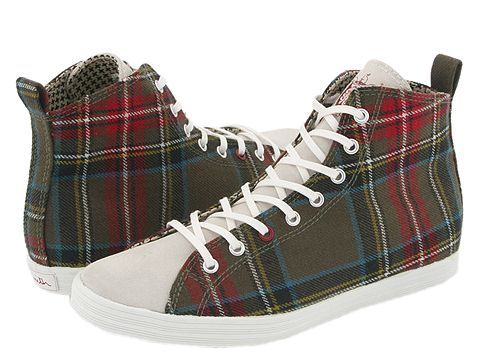 Sperry Top-Sider Pelican slip-on, $52 at Zappos: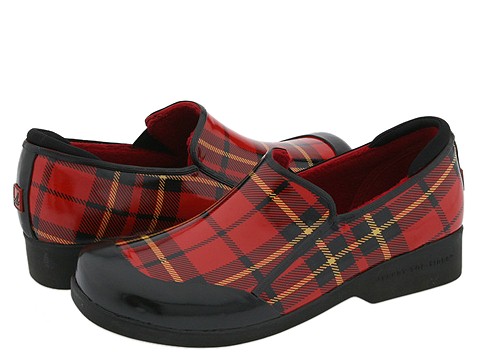 So please, tartan away, ma lads, tartan away!