For those of you here in the United States, I wish you a thoughtful and safe Veterans Day.  To all those who have served, past and present, I am taking this moment to say Thank You.  Your willingness to put yourself at risk for your fellow citizens as well as for the ideals of honor, duty, and freedom makes this former military brat proud and thankful for your commitment and sacrifice.
And, for all of our Shoeblog.com readers, I proudly unfurl my own flag-inspired favorite that I reserve just for patriotic occasions: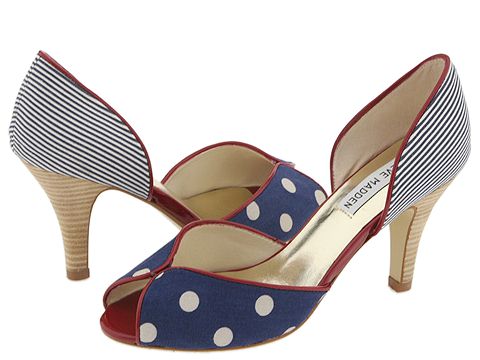 Steve Madden Lejune at Zappos.com
Wear your colors proudly and with honor.